A Look at Corporate Espionage
From planting an employee within your company to steal information to diving through company dumpsters or hacking your systems—it's all corporate espionage. Corporate espionage is the covert act of a company using surveillance to collect information that can be used as leverage against their business competitors. This act is largely illegal and can have serious consequences.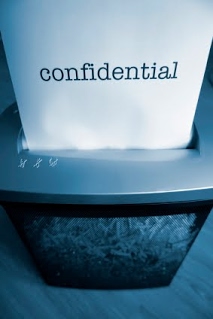 Your Fairfax business must stay up to date on where you might be vulnerable and stay vigilant in implementing the best policies to prevent it from ever happening in the first place.
Traditionally, it's the technology industry that has always been most vulnerable to corporate espionage, and the same rings true today. Foreign and domestic companies alike will often try to infiltrate a competitor they feel threatened by. Even governments have been known to commit corporate espionage—in 2010, the Chinese infiltrated Google's networks in an attack known as Operation Aurora.
In recent years, most corporate espionage has occurred in the form of cyber attacks or stealing data from old hard drives. Still, the physical theft of documents and information is a common occurrence, as Virginia businesses that are now largely digital forget about protecting paper documents.
That's why it's absolutely crucial to think about how and where documents and hard drives are disposed of. Digging through carelessly disposed information is the easiest way for an infiltrator to gain access to it. Shredding documents and destroying hard drives before a mole can gain access to the information makes his or her job much harder, eliminating street criminals and low-level employees from ever having a chance to steal information from your business.
Enlisting in a shredding service is the best way to protect your company from thieves.
Protect Your Business Against Corporate Espionage with a Fairfax Shredding Service Today!
Virginia businesses that do not make use of a consistent shredding service are vulnerable to corporate espionage. Contacting Fairfax Paper Shredding is just the first step in protecting yourself from thieves. Don't let your business be ruined by a malicious attack—contact Fairfax Paper Shredding today!
For more information about on site, off site, or hard drive shredding, simply fill out the form to the left or call us today at (703) 722-0606.